EW CAR SHARING
Share and unlock company vehicles using the mobile app!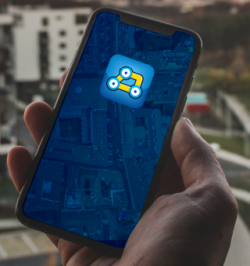 Benefits of EW CAR SHARING:
Reduced operating costs through optimal use of company vehicles
Overview of available and reserved vehicles
Vehicles available for pick-up and return 24 hours a day
Navigation to the door of a specific car
Optional journey type (business/private)
Optional trip purpose and destination
Possibility to document the condition of the vehicle photographically at the start of the sharing
Possibility to unlock the car and retrieve forgotten items
Possibility to report vehicle damage directly in the mobile app
Easy and transparent fleet management with the admin website
Are you interested in the EW CAR SHARING mobile app? Contact us and we will get back to you.