Reduce fuel loss
Webdispatching monitors your vehicle's fuel consumption and fuel level in the tank. This data can then be compared with pre-set tolerated consumption or refueling records. Knowing how much fuel remains in the tank alerts you to any sudden loss.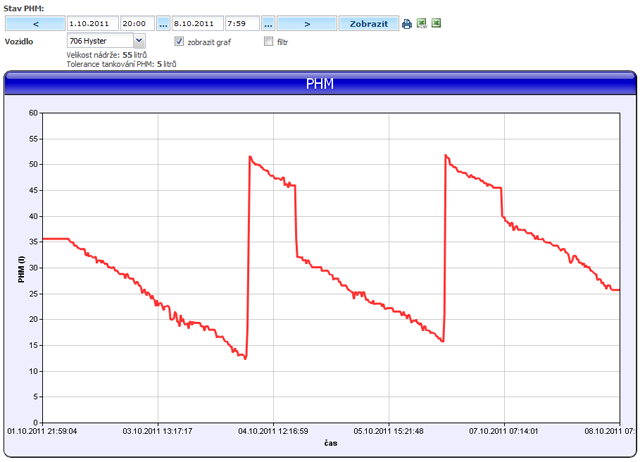 Refueling records can be imported from files usually obtained from service station operators. There is also an option either to import the files from the service station itself or to have them connected automatically to the Webdispatching database.
OMV
SHELL
CCS
EuroOil
Benzina
DKV
Lukoil
Slovnaft
Eurowag
Agip
ONO
Protank
Leaseplan
Arval
HertzLease
ALD
Fuel consumption is usually measured with a link to the vehicle's CAN bus or by installing an external meter.
Fuel level can be measured again either with a link to the vehicle's CAN bus or with the vehicle tank's existing float. An alternative is to install an external sensor in the vehicle's tank or tanks. Either resistive or capacitive sensors can be used.